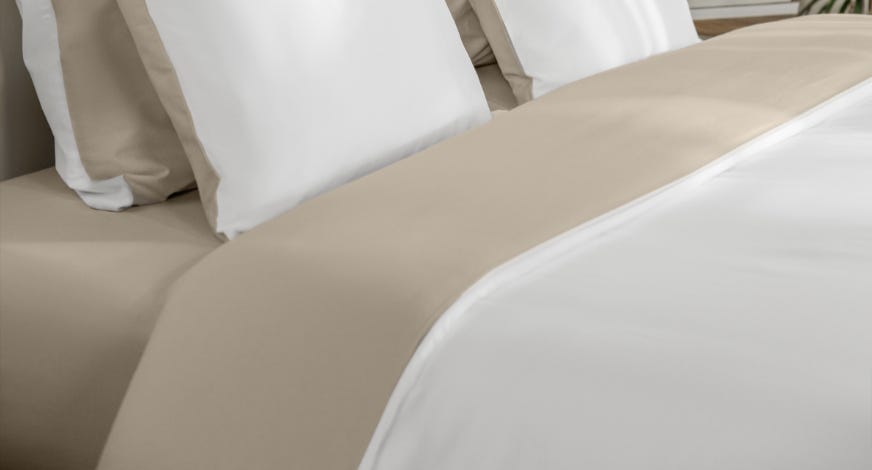 100% Cotton 144
Made with 100% cotton, we designed this material to be lightweight and breathable. It's an affordable, low maintenance option that remains soft and comfortable with repeated use and wear.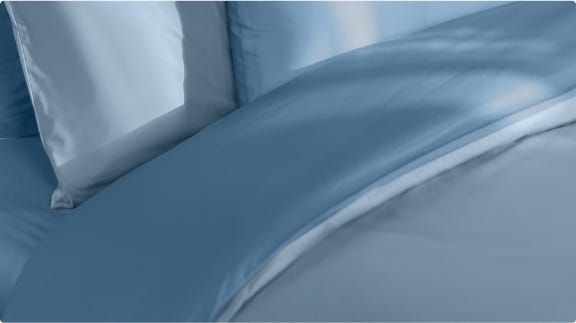 100% Cotton Percale
Woven with 100% cotton percale, our thermoregulating material is extra breathable and will keep you cool and sweat-free at night. Its crisp and subtle matte finish offers a pleasant laying feeling.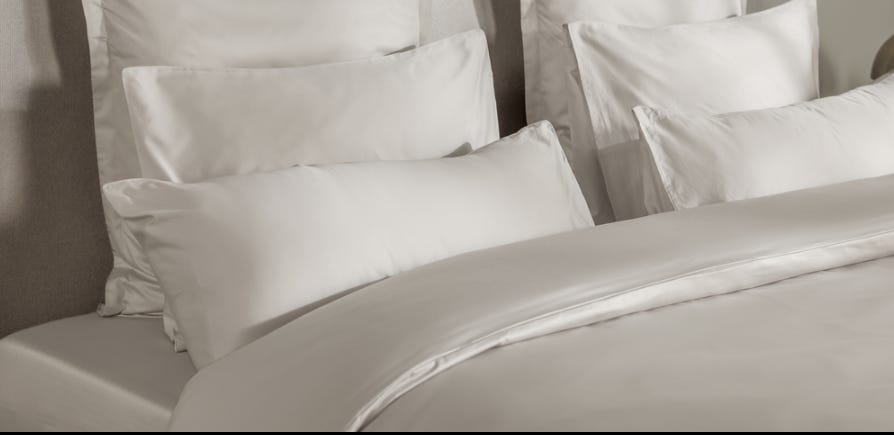 100% Cotton Satin
Boasting a luxurious 100% cotton satin, we've ensured that this material is smooth, silky, and plush. It's also moisture-wicking, making it beneficial for your skin and hair and provides the ultimate softness.