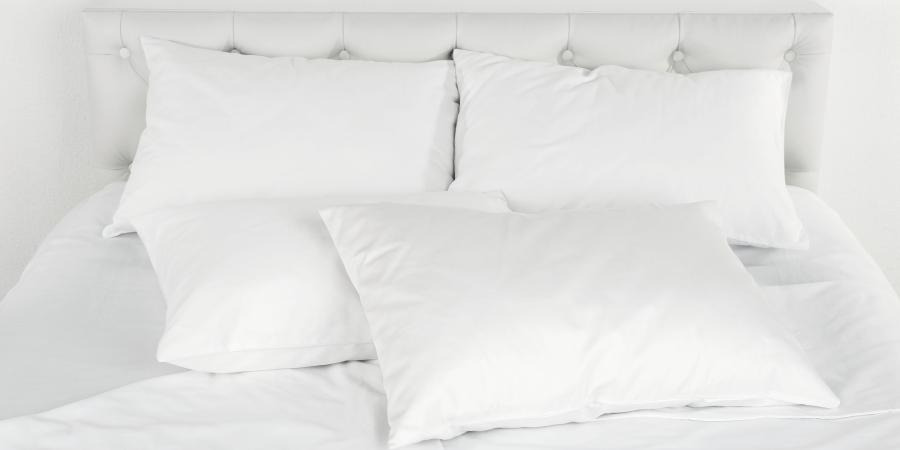 What's the Best Pillow Depending on Your Sleeping Position?

We all know that when it comes to pillows, there's no one-type-fits-all solution. The fact is that people have individual preferences, so choosing the right one for your needs depends on a long list of factors.


While pillow fillings often take priority, you should think about how the pillow you choose might impact your preferred sleeping position.


So, in this post, we'll look at the different pillow types, how they'll affect your sleeping position and why a lot of people are choosing memory foam pillows or hypoallergenic down alternative pillows that provide a cloud-like surface to rest your head on. 


Why Do People Struggle With Choosing the Right Pillow?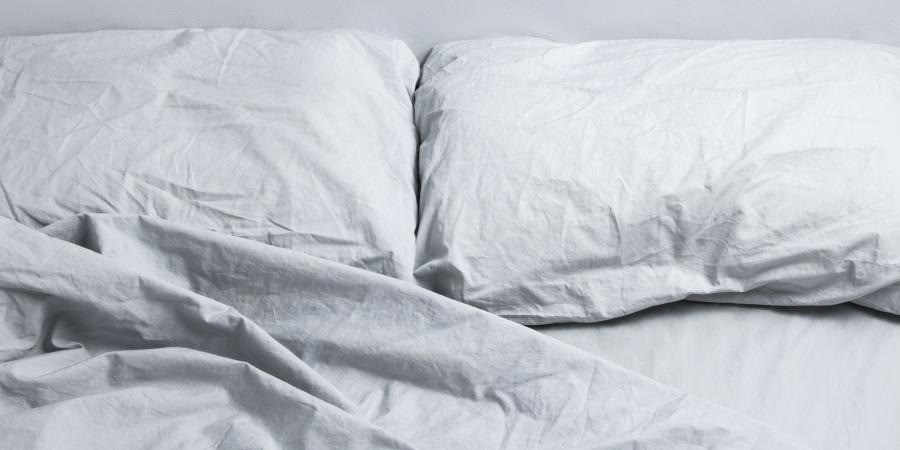 There are so many pillow types to choose between, and personal preference plays a significant factor in selecting the right one for your needs. While some people prefer that fluffy sinking feeling, others might fare better with firmer pillows.


 When it comes down to it, support and comfort often take priority when selecting a pillow, and if you grew up with a particular type of pillow, then it's only natural that you'll gravitate to it later in life.


Personal preferences are important - there's no avoiding that. But if you're struggling with neck pain or frequently wake during the night, then it might be a good idea to revaluate your pillow choice.


From down-to-down alternative and memory foam pillows, there's something for everyone.


While we'll focus primarily on the pillows that suit your sleeping position in this guide, there are still some factors to consider, including price and eco-friendly solutions. 


The Main Types of Pillows


With so many pillows to choose between, shoppers often find they're spoiled for choice. So, let's take a look at the most popular types you'll find in stores.


Feather Pillows


If you're a fan of that cloud-like sinking feeling when you go to bed, then there's nothing like feather pillows. They're incredibly light to move, and you can easily mould each pillow to your liking. However, some people find the feathers can be annoying - especially when they dig into your skin.


While some people find feathers comfortable, others can't stand them. Luckily, there are plenty of other options to choose between, so if resting on feathers each evening doesn't appeal to you, then read on for more pillow types. It would help if you also considered how often you'd have to fluff the pillows and the difficulty of cleaning them. 


Down Pillows


Down pillows are often a mix of feathers and duck or goose fibres, but some manufacturers will omit feathers and focus primarily on down. As you probably guessed, down comes from animals, so if you're a vegetarian or vegan, you'll probably want to find more suitable alternatives.


Down pillows have many advantages, including their softness and ability to mould to your sleeping position. Still, the pillows can also set off allergies and are challenging to clean.


Down Alternatives


Sustainable and ethical, down alternative pillows are ideal if you want a great night's sleep. Most manufacturers use synthetic materials such as polyester and microfibre, which offer the softness of down, without animal cruelty.


The only disadvantage of down alternative pillows is how easily lumps can form, but all you need to do is fluff the pillow, and it will go back to its usual form.


Latex Pillows


Another popular pillow choice is the latex pillow, which is known for high levels of comfort and support. As latex is a naturally breathable material, you'll be able to use its temperature regulating features to ensure you get a good night's sleep.


The main disadvantage of latex is how expensive it is. As far as materials go, latex is at the higher end of your budget, and it can also cause allergic reactions. Latex can also cause an odor, which will go away with time, but some people find it too overpowering.


Wool Pillows


You probably won't find a wool pillow in most shops, as it's a specialist design and not very popular. But some people swear by wool pillows because they're expensive to manufacture.


Gel Pillows


If you suffer from overheating at night, a gel pillow can give you incredible temperature-reducing functions. While they're not the most comfortable option on our list, gel pillows do guarantee that you'll have a better night's sleep.


Memory Foam Pillows


Last but not least is the memory foam pillow. Foam is one of those materials that works so well, which is why people love buying mattresses, toppers and pillows that offer high levels of support and comfort.


Memory foam pillows mould to your sleeping position and will contour around your head and neck - which is perfect if you want to avoid waking up with sore joints.


Pillow Shapes & Sizes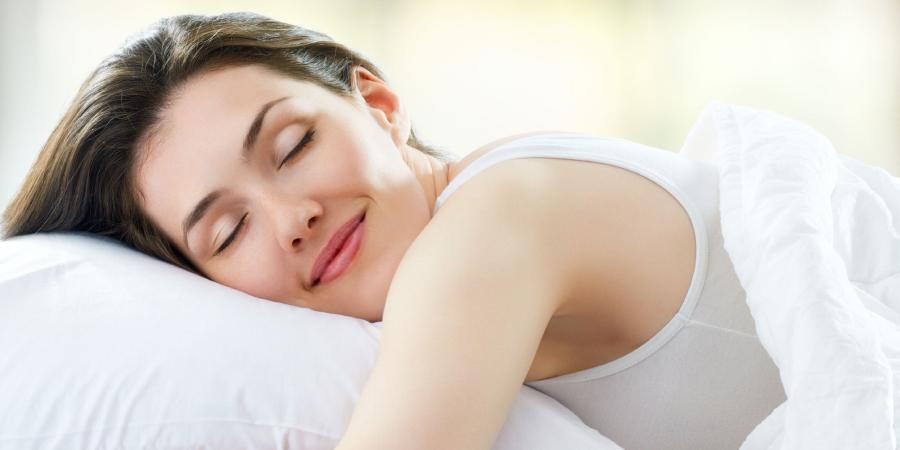 If you think that the only pillows you'll find come in rectangular shapes, you couldn't be more wrong. There are plenty of other pillow types to choose from, but it's essential to understand the drawbacks each one has.


Standard Rectangle


This standard sleeper is the type you'll see in most bedrooms. Most people can use standard pillows comfortably, and they'll fit a queen-size bed.


Super Standard Pillows


Similar in function and design, super standard pillows are slightly larger, making them ideal if you're a restless sleeper and roll around in bed too much.


Body Pillows


Body pillows offer support, and their long length means you can use them for joint pain. Most people use them across their headboards, but if you can, use a full-length body pillow to elevate your legs or relieve pressure.


Pregnancy Pillows


If you've ever dealt with pregnancy, then you'll know how uncomfortable it can be in the later stages. The pillows are uniquely shaped to offer stomach and hip support, but they're useless if you're not pregnant.


Wedge Pillows


One of the more popular pillows is the wedge pillow, which offers superior support for individuals with pain problems. They're beneficial for supporting your legs and can fit under your stomach.


The Best Pillow for Your Sleeping Position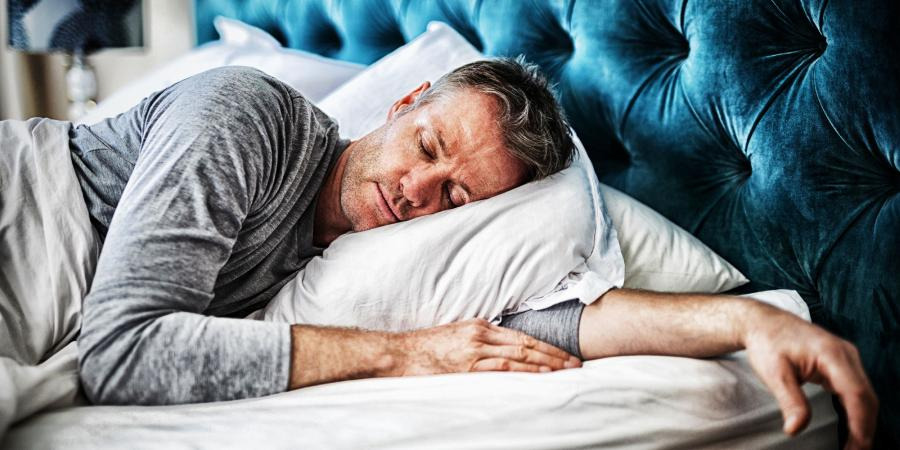 Now we've covered the many pillow shapes and fillings available, it's time to reveal the best pillow choices for your sleeping position. While personal preference matters, choosing the wrong pillow could cause long-term posture and joint problems.


Stomach Sleepers


Stomach sleepers will often struggle with neck pain because of their unique sleeping position. While front sleepers are relatively rare, it's essential to choose a pillow that supports your neck without straining it.


The first thing you should remember is that a heavily filled pillow will wreak havoc with your neck, so it's best to choose a feather or down alternative pillow that will provide you with comfort but reduce the risks of straining your neck.


Front sleepers should steer clear of memory foam, but a thin pillow could be beneficial. If the pillow sinks when you place your head on it, then you'll be able to retain your spinal alignment and have a good night's sleep.


Remember, the thinner and flatter the pillow is, the more comfortable you'll be.


Back Sleepers


While sleeping on your back is the recommended position, few people are back sleepers. It's the best way to promote spinal alignment, but there are still some things to consider if you want to avoid back pain.


The elevation is the most critical factor you should consider when choosing a pillow because the height can strain your neck. Choose a pillow that offers slight elevation but remember that you should find a pillow that supports your body and stops your head from moving to the side.


Memory foam pillows can be a good choice for back sleepers, but you should focus on finding a pillow that won't elevate your neck too much.


Side Sleepers


Did you know that side sleeping is the most popular position? It replicates the fetal position and is the most comfortable for most people. While stomach and back sleepers need thinner pillows, a side sleeper has more space between the pillow and mattress - so you'll need to compensate for that extra room.


Feather and down pillows can lose shape during the night, which will put extra strain on your neck. But memory foam offers stability and comfort without causing any neck and back pain.


Combination Sleepers


Unfortunately, there's no one-size-fits-all solution for combination sleepers, especially if you alternate between all three positions. However, side and back sleepers can benefit from memory foam because it enables movement without restricting your neck and spine.


The Best Memory Foam Pillow For Combo Sleepers


Emma Sleep's memory foam pillow combines comfort and support so you can get the best night's sleep. With patented Airgocell foam that contours itself to your body and pressure points, you'll have supreme comfort at every turn.


The Summary


Hopefully, this guide gives you some fantastic ideas on the right pillows for your sleeping position, but to make it easier; we'll summarise what you should look for depending on your preferred sleeping position.


Front Sleepers


Choose a thinner pillow to promote neck and spine alignment. You can experiment with pillow fill types but remember that support and comfort should come first. Memory foam could work, but make sure it's a relatively flat pillow that will sink with the pressure from your head.


Feather-filled pillows are an excellent solution, but if you don't like the feeling, then try to find a synthetic fluffy pillow.


Back Sleepers


Back sleepers should focus on choosing a thin pillow filling as thicker pillows will elevate the neck, putting strain on your spine. Synthetic pillows can be a good choice, and many back sleepers can benefit from a microfiber pillow because it has a firm consistency with a soft feel.


Side Sleepers


If you adopt the most popular sleeping style, then you'll have more pillow options available. Memory foam is the best material for your needs because it offers excellent back and neck support but doesn't compromise comfort.


While other pillows such as latex and synthetic fill are suitable options, memory foam beats most pillows due to its cost-effectivity.


Final Thoughts


Finding the perfect pillow doesn't have to be difficult, and while many specialists recommend you should sleep on your back, choosing a pillow that suits your natural position will offer more comfort and support in the long run.


Neck strain and back pain can cause long term problems, so focusing on a pillow that suits your sleep style will be of more benefit. Keeping your back and neck aligned will offer you that comfortable night's sleep you've been searching for. 


 Read also: